She has graced magazine covers, had wine named after her and poems written to her. She has experienced fame and adoration and has won high acclaim from critics. Her career began, like the many models after her, in Paris. She was created and moulded by a Master.
She is a Melbourne icon, mascot for the HMAS Melbourne, an extremely fine work of art; she is an ingénue, a nymph, a celebrity. She is Chloe, the famous nude portrait which has graced the walls of the Young and Jackson Hotel since 1909.
Throughout her life, Chloe has kept company with artists, poets, wharfies, Prime Ministers and drunks, soldiers, sailors, celebrities, bushies, labourers and art connoisseurs. Her history involves transformation, death, intrigue, love, war, depression and passion.
Chloe now hangs in Chloe's Bar, so you can enjoy a drink or a meal while you admire this true Australian icon.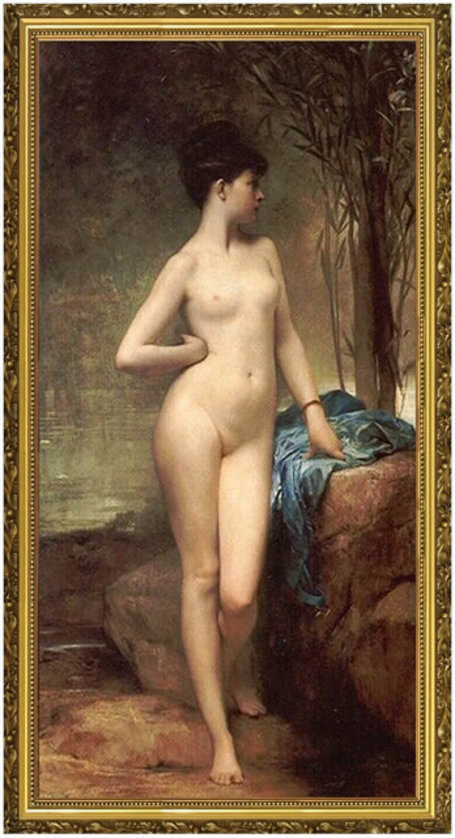 Promotions Available at the Bar
Mayweather Vs Pacquiao
THE FIGHT OF THE CENTURY IS ON!
It's the bout everyone's waited to see and now the score is finally going to be settled – who is the greatest pound-for-pound fighter of this generation? The colossal match-up between Floyd Mayweather and Manny Pacquiao has been over five years in the making and now that it's here it will stop the sports world in its tracks. The two will face-off for the WBC and WBO world welterweight titles as well as the unofficial crown as King of the boxing world.
Be here! Sunday 3rd of May 11am!
18+ Only - Photo ID required
Friday and Saturday nights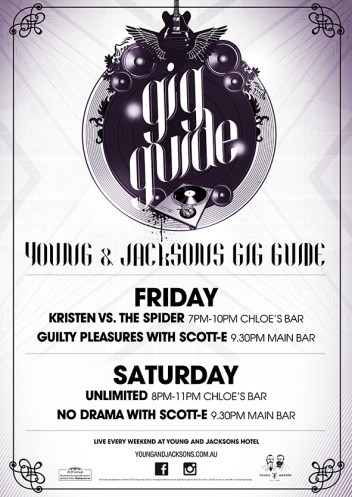 Live Entertainment
We have live entertainment every weekend here at Young and Jacksons Hotel.
Fridays
Kristen vs The Spider: 7pm - 10pm (Chloe's bar)
Guilty Pleasures with Scott-E: From 9.30pm (Main bar)
Saturdays
Unlimited: 8pm - 11pm (Chloe's bar)
No Drama with Scott-E: from 9.30pm (Main bar)
18+ Only - Photo ID required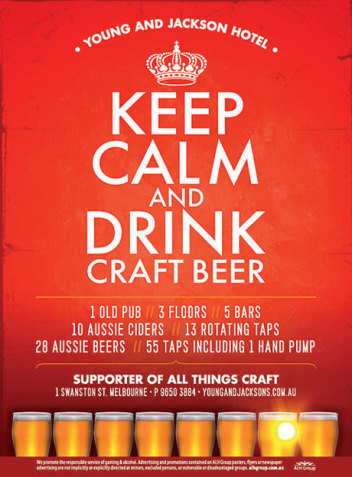 Keep Calm and Drink Craft Beer
1 Old Pub, 3 floors, 5 bars, 10 Aussie ciders,13 rotating taps, 28 Aussie beers, 55 taps including 1 hand pump. Come to Young and Jacksons and support all things craft with us.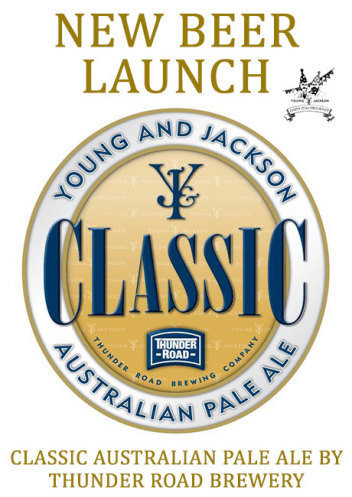 Classic - New Beer Launch
We've launched a new beer - CLASSIC - a classic Australian pale ale created exclusively for us by Thunder Road brewery.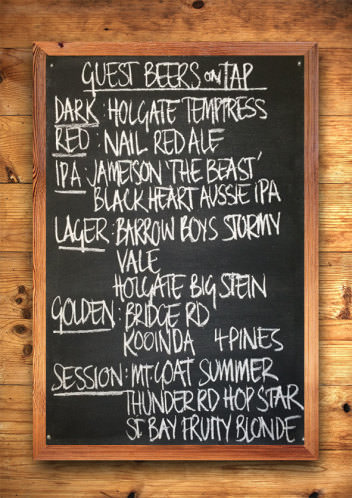 Guest Beers
With around 12 taps dedicated to seasonal releases, small batch experiments and staff favourites there is a massive range of craft beer on our guest beer list.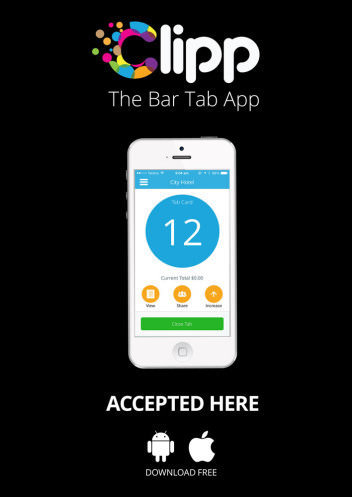 Clipp the Bar Tab App is Now Here
Clipp the Bar Tab App allows you to pay for food and drinks directly from your smartphone.
Simply download the app and connect a credit card to your account.
Set your tab limit and flash your phone when placing your order.
View all your purchases in real time and when you're ready to leave, simply close the tab from your phone.
Come and give it a go!
See staff for details and conditions.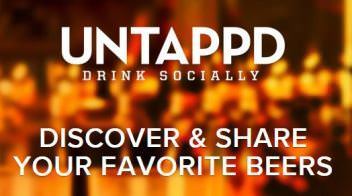 Follow us on UnTappd
And check our live tap list
If you're a beer lover, you'll love Untappd - a new way to socially share and explore the world of beer with your friends and the world.
You can review your favourite beers, or read what others have to say to help you in deciding from the 26 beers we have on tap.
Untappd will offer you beer recommendations based on what you and your friends have been enjoying, so you'll have no reason to not try something new!
Find us at: https://untappd.com/venue/19947
Live Tap List
We have our live tap list up and running at Now Tapped. Click the link below and take a look to see what we currently have available.